Getting under way in Rockland Harbor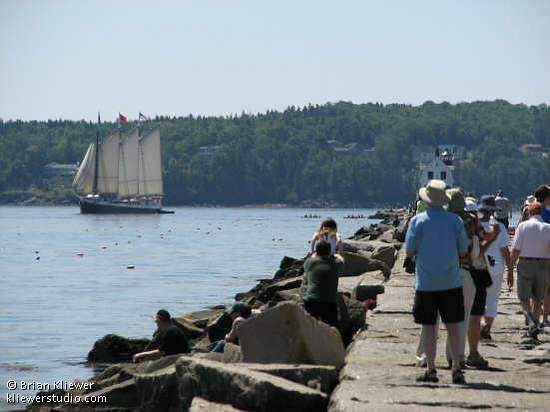 The Victory Chimes passing the Rockland Breakwater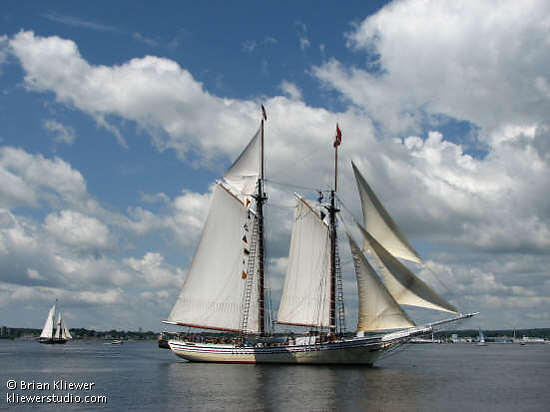 The schooner, Heritage
It was a pretty day for the race, but little or no wind doesn't do a whole lot for a quick start when it comes to sailing vessels.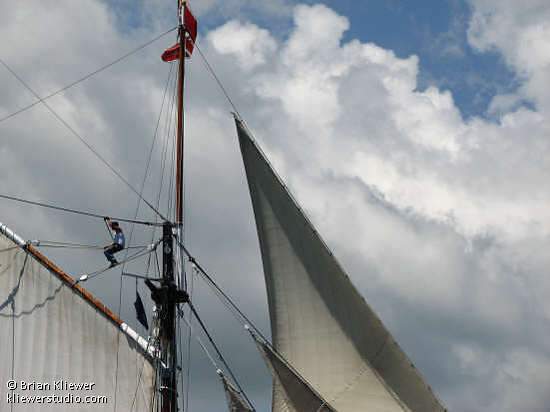 I'm glad these folks do what they do but you'd NEVER get me up this high!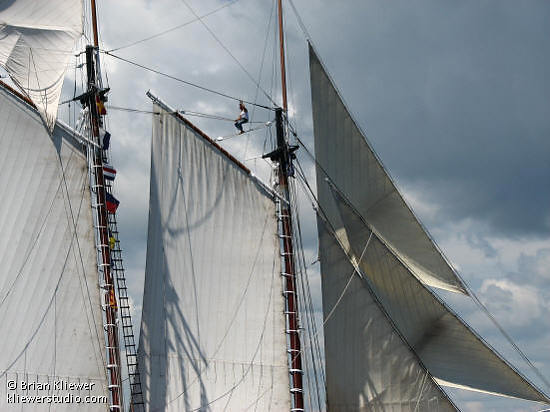 Must be quite a view from up there, though.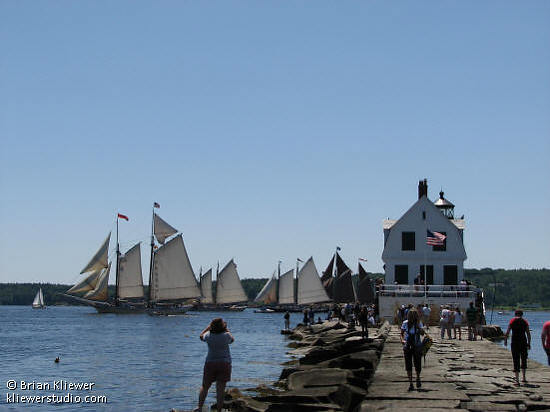 And they're off!
I expect to be adding to my Maine Windjammers Series from some of "raft-up" and race the photos I took. Some of them look like paintings already...and yes, I have saved the best. But I might post some of the reference photos along with the finished paintings when I get to that point. We'll see.