Rafting up along the Rockland Breakwater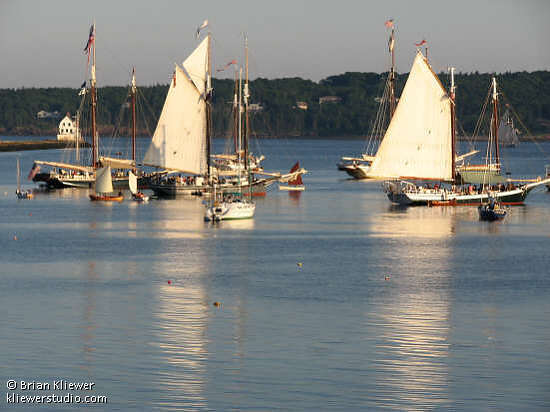 2012 Raft-up
I walked out to the breakwater last night to check out the schooners that had gathered for the 2012 Great Schooner Race. The view was stunning and I expect some paintings to come from this event alone. I say "alone" because the race takes place today (I'll be watching the start) and next week we have the Maine Windjammer Parade.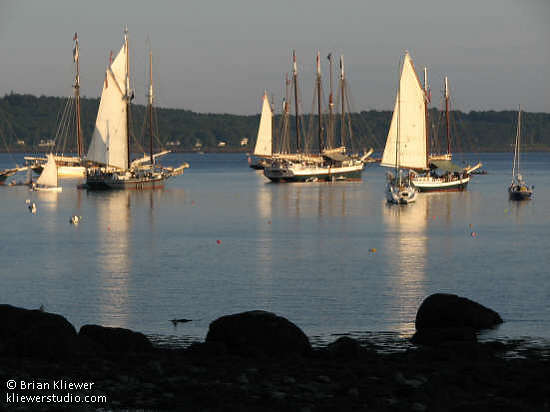 All lined up
In these two shots, I particularly liked how the shadow from the mast and sail from the right ship hit the sail on the Lewis R. French to the left.
I'm not sure how many ships were out there but I believe it was at least a dozen. I'll try to get a full count at today's race.
Passing the Lewis R. French
In the photo above you see some of the small boat races that were under way.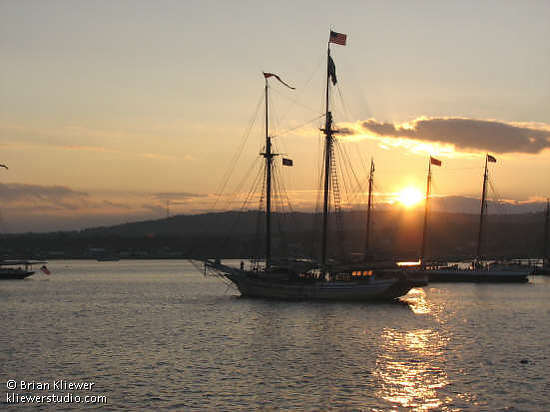 The schooners Heritage and Victory Chimes at sunset
I took a lot more photos - 225 in all. It was a lot of fun listening to the chants, shanties being sung and the cannons firing. As some of the small boats were sailing around the larger schooners, I even heard "The Ride of the Valkyries."
"One golden summer in adolescence...I heard the 'Ride of the Valkyries' on a gramophone and saw Arthur Rackham's illustrations to The Ring." (C.S.Lewis)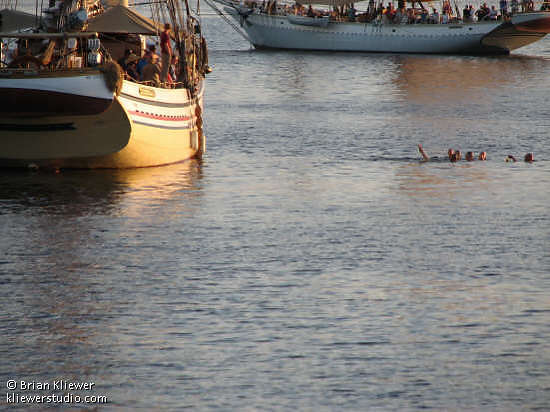 Taking a dip alongside the Heritage
...hope the water wasn't too cold.
I've been away from the web for a while. My health issues seem to be abating and I expect to resume full blogging activities very soon. I'm hoping this is just a start.