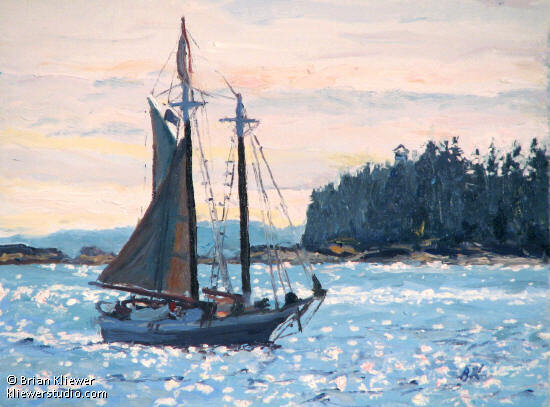 "The Isaac H. Evans, Heading Home" 6"x8" oil on linen © 2012 Brian Kliewer SOLD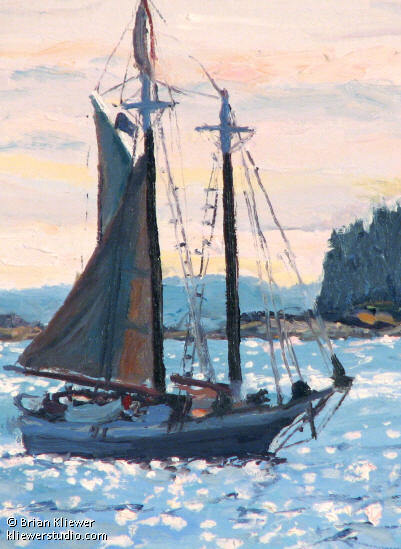 "The Isaac H. Evans, Heading Home" (detail) © 2012 Brian Kliewer
See all of the paintings in the Maine Windjammers series. I'll be adding more over the summer.
The painting is posted here as a preview. Bidding begins at 6:00 PM US Eastern Time. If you would like to bid on this painting you can do so by placing it in the comment box below when bidding is open, but please follow the Updated Auction Rules and Guidelines. Thank you.
Minimum bid is $150. Bidding will close at 6:00 PM Eastern Time (US), Tuesday, March 20.
Paintings usually ship within 20 business days after payment has cleared.
($15 shipping US/Canada will be added to the winning bid) (5% sales tax Maine residents only)
About the painting...
I was on the Rockland breakwater when I saw this. While lowering its sails and silhouetted against the sparkling waters of Penobscot Bay, this view of the "Evans" struck me immediately as something I wanted to paint.
Bids are now closed.