"Early Spring" 6"x8" oil on linen © 2011 Brian Kliewer SOLD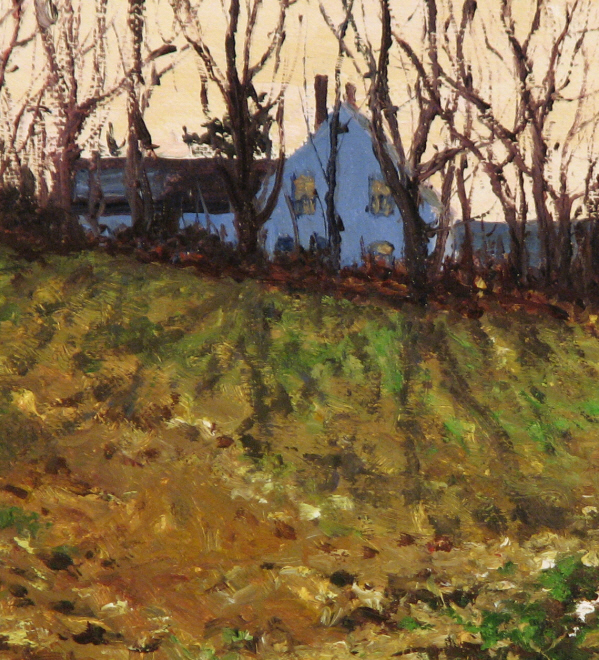 "Early Spring" detail © 2011 Brian Kliewer
If you would like to bid on this painting you can do so by placing it in the comment box below, but please follow the Updated Auction Rules and Guidelines. Thank you.
Minimum bid is $100. Bidding will close at 6:00 PM Eastern Time (US), Monday, Feb. 27.
Paintings usually ship within 20 business days after payment has cleared.
($15 shipping US/Canada will be added to the winning bid) (5% sales tax Maine residents only)
About the painting...
With spring approaching, I decided to put this painting up for bid. We've had a"mild" winter here in Maine...I've only seen "sea smoke" a couple of times and we've had almost no snowfall to speak of. But that doesn't change my desire to see spring come! I'm looking forward to it. Much of my work has a more "finished" style to it. I do enjoy the loose, painterly look I'm getting with these small paintings, however. I did this one last year. I'm currently working on other larger things but expect to post new small paintings soon.
Bids are now closed.