"The Stephen Taber Passing The Rockland Breakwater"
24"x36" oil on canvas © 2011 Brian Kliewer
View paintings of Maine Windjammers.
It is a small world, and the Internet makes it even smaller. I was recently contacted by a mutual fan of the schooner Stephen Taber after he saw my painting online. I liked his comment...
"I enjoyed seeing your charming painting of the Taber passing the Rockland Breakwater light....she shows best with a bone in her teeth rather than pushing along with the yawl boat in little or no breeze, however it doesn't always blow a gale."
No, it doesn't...and I probably wouldn't have been on the breakwater if it had been. But I agree that a strong wind would have given a stunning view. However, I love the golden backlit view of the sails in the sunlight here and for me, this worked fine. The Taber's elegant lines are prominently on display here and that was the most important thing. I think it's a beautiful ship. Perhaps future paintings will have more "action" but this day on the breakwater was a very calm, pretty kind of day and I didn't want to change anything.

This reminds me of a walk I took out to the lighthouse once. It was a fine morning, though kind of chilly. The breakwater is nearly a mile long and you really don't want to be on it in any kind of "bad" weather.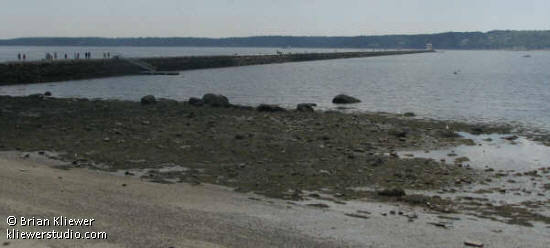 When I got out to the lighthouse I decided to take a break and sat down for a few minutes. I was on the sheltered side of the lighthouse. When I got up and looked back toward the shore, the wind had picked up and waves were crashing over the top. I still had that long walk back to take! It wasn't quite as bad as it looked but I was dodging spray most of the time. When I'd see a particularly large wave coming I'd try to time my steps to miss the worst of it. I got back fine, just a little wet and with nerves mostly intact.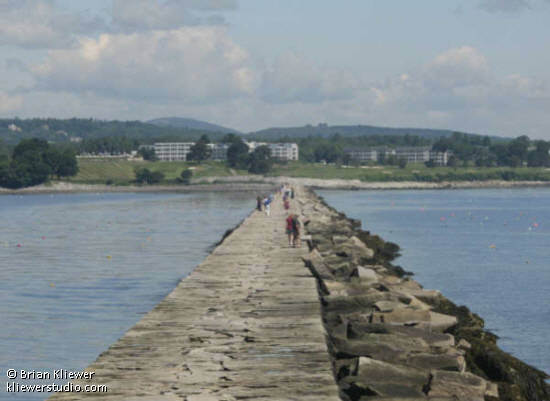 The building you see in the distance is the Samoset Resort.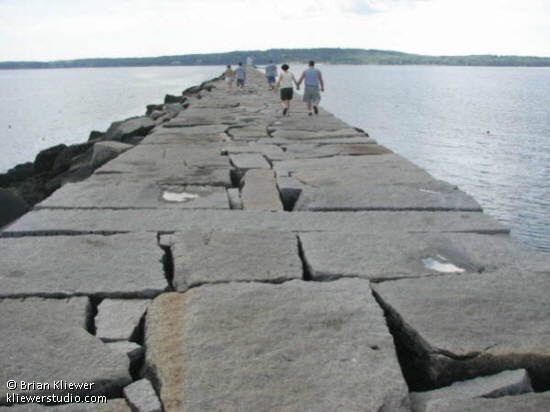 It is kind of a long walk. About halfway out you'll see this granite slab (middle of photo) that spans the breakwater from one side to the other. It's the only piece of granite on the entire breakwater that stretches across its width and it's easy to walk right past without even noticing it.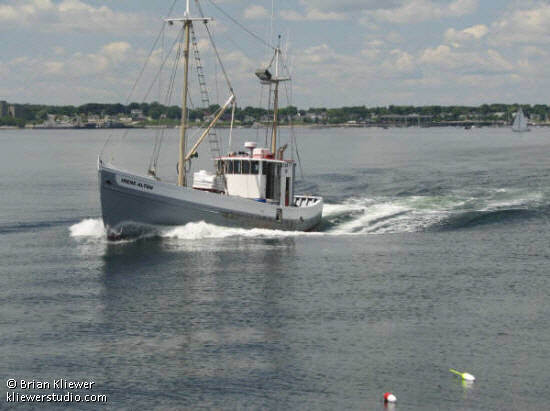 I love walking out to the lighthouse. You can see so much you'd otherwise miss onshore. It's almost like being aboard a boat without actually being "on the water."