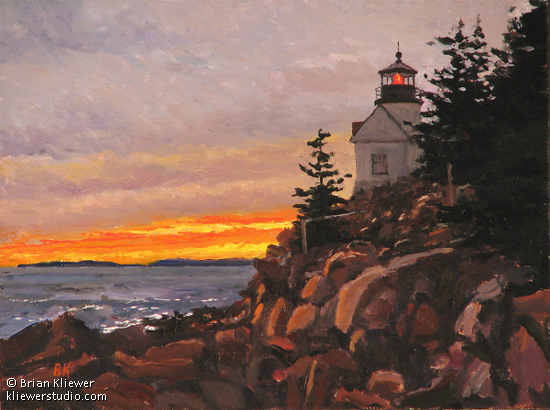 "Sunset At Bass Harbor" 6"x8" oil on linen © 2011 Brian Kliewer SOLD
Bass Harbor Head Light is one of Maine's more "famous" lighthouses. I've seen it in many local and national ads on television and in magazine articles over the years. I don't often paint "iconic" Maine scenes, but this would definitely qualify as one. This is the third time I've painted Bass Harbor Head Light...there seems to be something about that glowing "red" lamp that just strikes a nerve.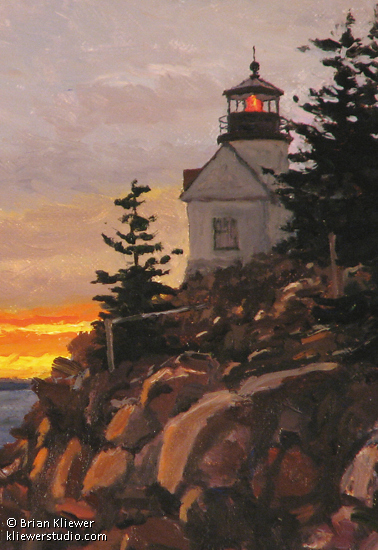 "Sunset At Bass Harbor" detail © 2011 Brian Kliewer
If you would like to bid on this painting, please follow the Updated Auction Rules and Guidelines. Thank you.
Minimum bid is $100. Bidding will close at 6:00 PM Eastern Time (US), Monday, Nov. 28.
Paintings usually ship within 20 business days after payment has cleared.
($15 shipping US/Canada will be added to the winning bid) (5% sales tax Maine residents only)
Bids are now closed.