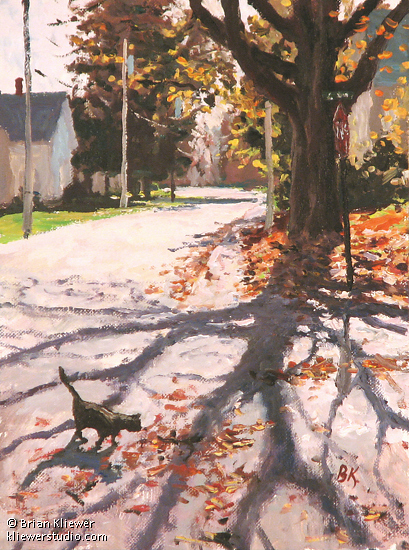 "Cat Crossing" 8"x6" oil on linen panel SOLD
© 2011 Brian Kliewer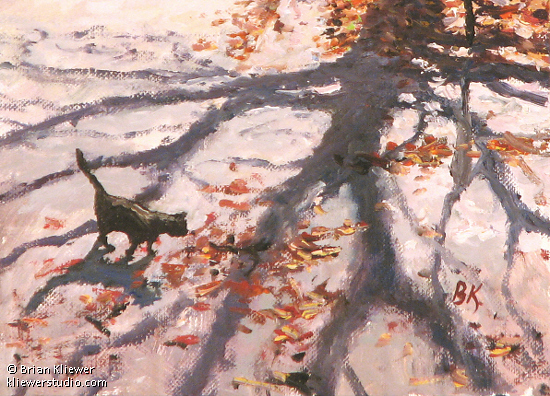 "Cat Crossing" detail © 2011 Brian Kliewer
This is a view in the south end of Rockland, not far from where I grew up. The cat was an "afterthought" in the development of the composition. I wasn't sure where I wanted to locate it...or if I even wanted to add it at all. Then this prominent location hit me and then the title. In the end, I think both of these views work well and either could work as a larger painting.
If you would like to bid on this painting, please follow the Auction Rules and Guidelines. Thank you.
Minimum opening bid is $100.
($15 shipping US Canada will be added to the winning bid) (5% sales tax Maine residents only)
Bids are now closed.