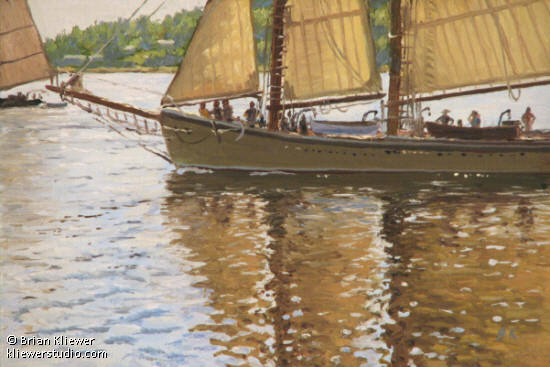 "American Eagle, Leaving Rockland Harbor" 4"x6" oil on linen © 2011 Brian Kliewer
See the entire Maine Windjammers series.
During the summer months I often walk out to the Rockland Lighthouse as I did this past June. I had been planning to do so on a Monday or Saturday morning since this is the time the schooners are either leaving or coming in. The walk out can be fun, though long...the breakwater stretches nearly a mile into Rockland Harbor. By the way, the view in the painting is from the end of the breakwater as the ship was sailing past the lighthouse.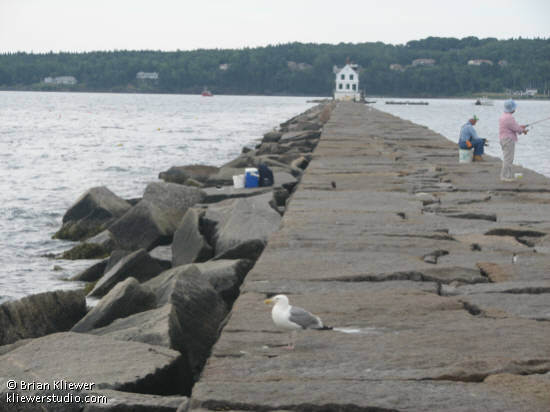 One morning as I sat out beyond the lighthouse, I saw a pod of Harbor Porpoises swimming by. For a few minutes, I thought my eyes were deceiving me as this shadowy mass kept approaching. Then as they got closer, I counted about eight of them. I wish I'd had my camera with me then!
I saw these guys hauling lobster traps on another recent walk out (last summer) to the lighthouse...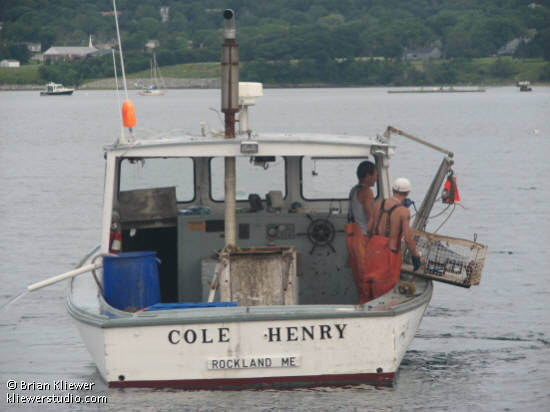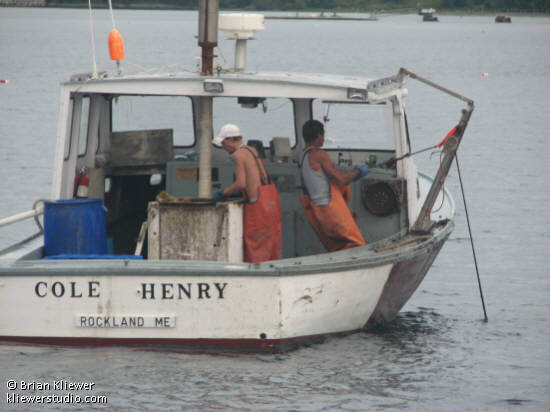 I've been working on several winter scenes but I just had to give it a break and visit summer again. So, my next few blog updates will involve summer scenes. Knowing me, I'll probably be painting winter scenes this summer...when the temperatures are in the 90's!
Up next... a new full sized painting!